It is easy to get overwhelmed by SEO. As the website grows in size, small businesses need help managing SEO – some hire an in-house team, some hire an SEO agency.
However, hiring a good SEO agency requires a lot of care and planning. Some small businesses have a poor experience with these firms.
20 DIY SEO tips for small businesses with examples: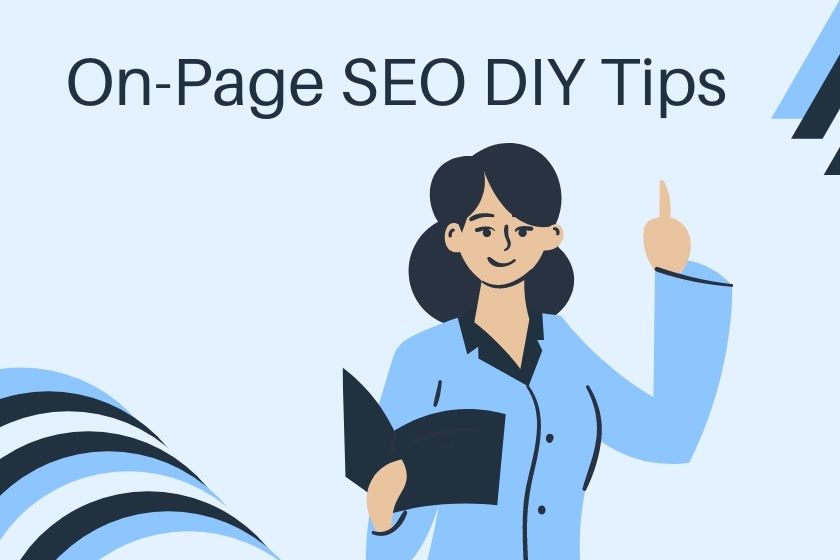 1. Invest Time in Keyword Research
Keyword research is at the core of SEO – everything begins with search intent. People visit Google because of their search intent. If you align keywords with the search intent, you increase your chances of being served on the first page of Google.
Often, businesses target keywords that are too competitive. If you see top competitors ranking for a keyword and filling up all the spots on the first page, it's best to avoid that keyword because you have no chance to rank.
You need to target long-tail, low-competition keywords. Once you start ranking for those, you get some initial traffic. This signals to Google that you have quality content and that you should be ranked for shorter keywords too.
For example, if you want to target the keyword – Living Room Furniture, but find it too competitive, you can target a longer keyword like – Quality Living Room Furniture or Best Living Room Furniture in Austin or Affordable Living Room Furniture. Once you get traffic for these long-tail keywords, you will rank for shorter, more competitive keywords like Living Room Furniture.
There are many keyword research tools available online. But none of them have the right data for search volume. You can end up getting 0 traffic for a keyword that, tools claim, has 1000s of monthly searchers; while you can get hundreds of visitors for keywords that supposedly have 0 searchers. No tool provides accurate data.
You should rather use Google for keyword research. It has all the data but never shares it publicly. Well, not directly. You can, however, do keyword research on Google SERP (Search Results Page) to find the right keywords.
Another tool that can make keyword research faster is – Answer the public. This tool serves tons of keywords based on the main keyword you want to target. They are segregated based on different questions people ask and different alphabets people type after the main keyword.
2. Use Keywords in Key Spots of the Page
Once you have the list of keywords, you can start placing them at the right places – Title, Header tags, and URL.
For example, if your keyword is: bake a carrot cake, you can have a catchy title – How to bake the perfect carrot cake in 1 hour. Your URL can be https://website.com/bake-carrot-cake-fast.
You should also insert these keywords in the text but make sure you don't overdo it. The practice of putting excessive keywords, to the extent that it seems unnatural, is called keyword stuffing. It is a black-hat SEO technique – detrimental to your SEO efforts.
Plus, it forms a poor reading experience for your readers. There's no golden ratio of keywords to word count, but if you insert keywords contextually, you'll be fine.
3. Find Content Cracks
There is a ton of content written by your competitors. When someone searches with a keyword, Google has tons of options to serve on the first page of Google Search – it does not need more of the same content. It rather needs new content, missing in it's database.
In your keyword research, you must identify content pieces that do not have proper search results. For example, for a keyword, if you see mainly forum results or results that partially match the search intent, that might be a good topic to cover.
Sure, if the content is not covered by any blog, it probably has a low search volume. But you need those blogs to start rank on Google, to start getting that traffic to trickle.
4. Blog Consistently
A lot of businesses completely ignore their blog or do not recognize its true potential. A blog can help you rank for multiple keywords. It can also drive a lot of traffic to your website which you can convert into clients. In addition, a blog can also be a passive source of income.
Any website that updates regularly and grows in size every week develops trust in Google's eyes. The more and the faster you publish, the faster you rank for different keywords. The key is to do it consistently.
You can structure your blog in a way that all the traffic that you get from different blogs can be diverted to a specific set of blogs that has information about your services or has affiliate links. Plus, you can set up Ads on your website and get steady Ad-revenue once you have sufficient traffic.
For example, we have a complete section dedicated to backlinks, we wrote a blog every 2 days and started getting some traffic for related keywords. However, we were inconsistent with blogs related to keyword research which impacted our traffic for related keywords.
5. Avoid Keyword Cannibalization
Keyword cannibalization occurs when you have two or more blogs on a similar topic. This confuses the Google bots as to which page it should serve. Essentially, your pages are competing among themselves, thus losing traffic to another website.
If you are writing two blogs with keywords similar to each other, you must rephrase the keywords in a way that they don't lose the meaning but do not confuse the algorithm either.
For example, if you already have an article title on How to boost sales for B2B Saas? You may want to avoid an article on Top 10 tips to boost B2B sales. If you have more content, integrate it into the existing article instead of creating a new one. If you want a new blog, write on topic: These 10 Tips Will Help You Generate More Revenue.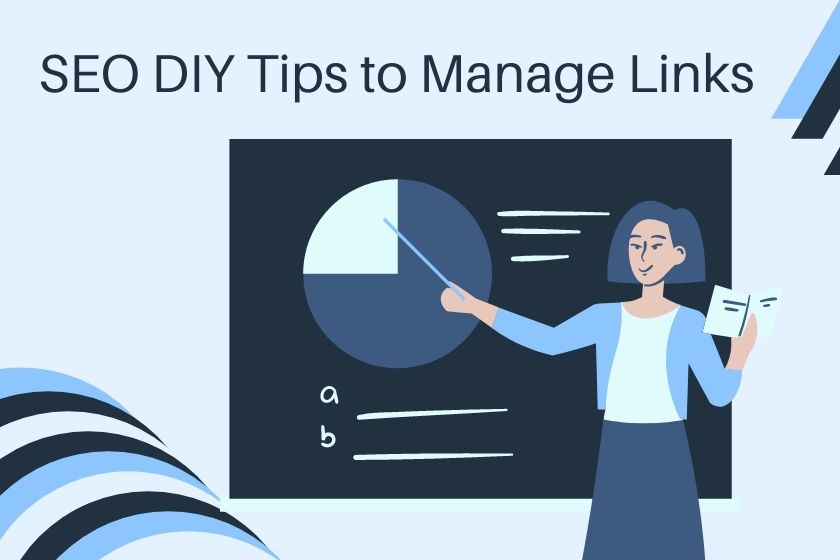 6. Interlink Your Blogs
Once you have 50 blog posts you must start interlinking them to each other. Interlinking tells Google which of your pages are most important. For example, if one of your pages has internal links from 30 other pages then it's a strong signal to Google that it's more important than a page that just has 10 internal links.
Also, internal linking helps you transfer link juice. If one blog post gets a backlink then the effectiveness of that backlink can be transferred to other blog posts through internal linking. In addition, internal linking will help you divert traffic to your money pages, which includes sales pages, product pages, and blog posts with affiliate links.
But make sure that your internal linking is relevant. Do not add them randomly, add links only to relevant anchor text.
7. Build Backlinks
Backlinking is probably the most important yet most taxing aspect of SEO. It takes time, effort, and money to build backlinks. Backlinking is a stamp of approval from websites that Google already trusts. The more backlinks you build from quality websites, the better is your domain authority.
Often, outreach is seen as the only way of building backlinks. But it's too much effort for too little a reward. The better way to build backlinks is not to ask for them, but rather by creating top-quality content that gets indexed on Google, and attracting traffic that generates a ton of backlinks. Such backlinks are called natural backlinks.
Yet, in case you want to try outreach methods, you must learn how to identify the right website for guesting posting and what you can expect with the broken link building method.
8. Remove Harmful Backlinks
Google constantly upgrades its algorithm to reduce spam. With the latest link spam update, Google has pressed down on websites with poor quality backlinks, those websites lost a bulk of traffic. It's more important than ever to get rid of harmful backlinks.
To do that, you first need to find all your backlinks and weed out the bad ones. You can find your backlinks on Google Search Console. Head over to the Links tab and scroll down to the Top linking sites section.
You can export the list use this guide to identify bad backlinks. Next, you can either reach out to the owner of the website to remove the link to your page or disavow the link.
9. Use Social Media to Improve SEO
Social Media can be a great source of traffic. Viral posts drive huge traction which signals Google that your content is of top quality. This, in turn, boosts your Google rankings and even more organic traffic.
Often, the posts that get huge traffic from Google also get tons of social shares. If you craft quality content, it will get shares and backlinks, irrespective of the platform.
Try this guide to optimize your social media accounts for SEO.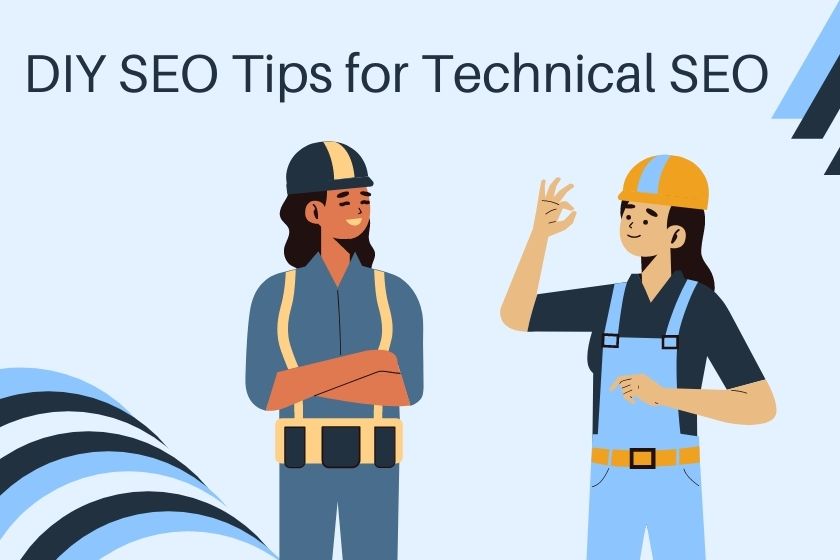 10. Optimize Your Page Speed
Page Speed is an important ranking factor. The longer your website takes to load, the more people leave before visiting a page. With every second of delay, your conversion rate drops drastically! Ideally, you should aim for a page load speed of 2 seconds.
There are many measures to optimize page load speed. One of them is reducing the image size, which we will discuss next, other methods are trimming down your code, minimizing the usage of animation on web pages, choosing a better web host, etc.
11. Use Light Images
Images take up a lot of disk space and slow down your website. It's imperative that you reduce your image size to reduce the page size, this will reduce the load on servers and provide a faster loading page.
For example, if you save your images in JPG format instead of the PNG format, you will reduce the image size by up to 90%! This alone can boost your website speed by many seconds.
12. Fix Crawl Errors
Crawl errors are the accessibility issues reported by search engine bots. These errors make for a poor use experience. For example, if a searcher finds your page on page 1 and clicks on it, they will be disappointed if the page is broken. Google needs to find and remove such links, and it does a good job at it.
Crawl errors destroy your ranking and traffic, you need to fix them and keep your website healthy. You can find them in the coverage tab of Google Search Console. You can also set up a free account with Ahrefs and get regular audit reports in your mailbox.
13. Minimize Plugin Usage
Plugins are huge chunks of code that interact with the code of your website. The CSS/JS code occupies a lot of disk space, slowing down your website.
When you minimize plugin usage, you can avoid extra lines of code that will save you on page speed. Use plugins sparingly.
14. Optimize for Mobile
In modern times, people are accessing the internet on their mobile phones. They prefer to find businesses quickly, find directions and call them.
But serving content on mobile phones requires special focus. You need to make content readable, clickable, and more importantly – visible on tiny screens. Also, pages load slower on mobile phones compared to desktop, you need to optimize for mobile page speed.
But most importantly, you must ensure that your website is responsive – it should render properly on mobile phones and tabs. If you use WordPress, this task becomes easy.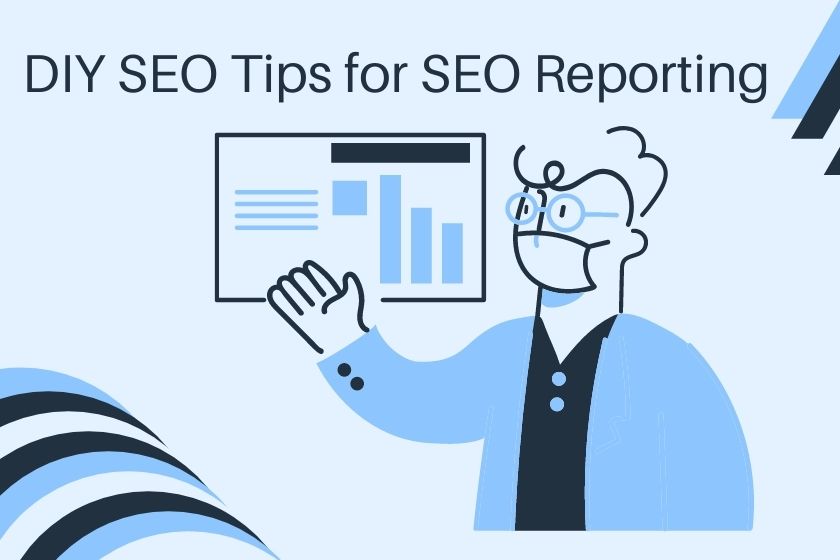 15. Set-Up Google Analytics
Google Analytics is a powerful free tool that gives a detailed picture of your website performance. It shows you who is visiting your website and how you are acquiring your audience.
You can generate reports on pages that are performing well, sources that bring the most traffic, the geographic location of your audience, and more. You can even set up and track goals in Google Analytics.
This tool will help you with on-page and technical SEO analytics.
16. Set-Up Google Search Console
Google Search Console is a free analytics tool that tracks and reports your performance in Google search. It shows you what keywords you rank for, how much traffic each keyword generates, which crawl errors occur on your website, websites that link to you, and more.
You must set up GSC to track your websites performance on search engines.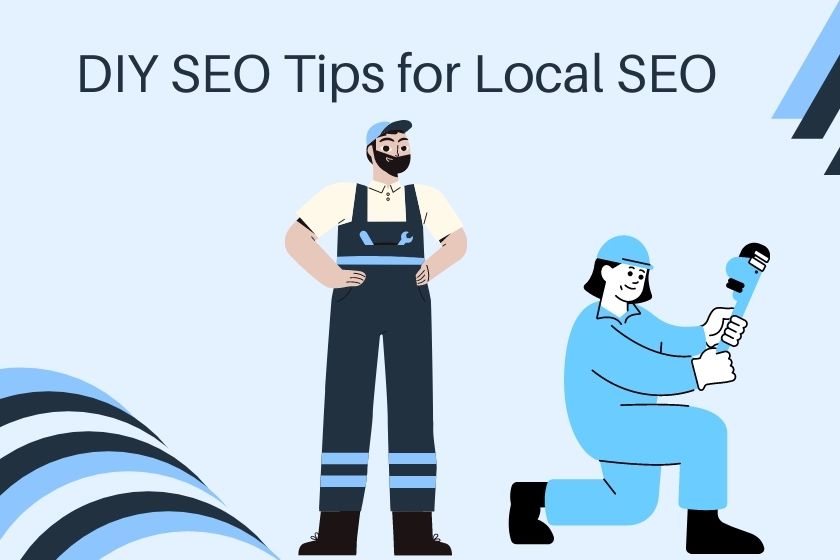 17. Set up Google My Business GMB
GMB is a free Google tool that helps you engage local audiences. This tool captures your location details and serves your map pack listing to relevant searchers within an 8 kilometer (5 Mile) radius. You can also add your address, phone number, and website details.
If your business is relevant to local clients, it's essential that you have a Google My Business profile.
18. Geo-tag your images
When you serve a local audience, you need to supply proof to Google that you are located in the said location. Geotagging is a method in which you can add geographic tagging metadata to your images.
These images give more proof that your business is located in the place you claim. This step will rank you higher in Google Map Pack listing. This is how to geotag your images.
19. Build Citations
Citation is a mention of your website anywhere online. It could be in blogs, online directories, etc. Every Name-Address-Place (NAP) listing counts as a citation.
The more quality citations you have, the higher you rank on Google Map Pack listings.
20. Generate Positive Reviews
Positive customer review signal EAT – Expertise, Authority, and Trust to Google. Next time your client is happy with the results, ask them to give you a positive review.
Conclusion
These top DIY SEO tips will streamline your approach to SEO. Before you hire an SEO agency, try these tips and see how they work for you.
Have you already tried any of our tips? What was your experience?