Learning how to do off-page SEO effectively is essential to your SEO campaign. It can boost your domain authority, help you rank better, and drive more traffic to your website.
You're probably wondering – I am already building backlinks. I should be all set on the off-page SEO front. Yes, link building is the most important off-page SEO activity, but there is more to it.
In this blog post, we will walk you through a checklist of all off-page SEO factors, best practices, tips to do it better, and the benefits of doing it. But before that, let's get to the definition of off-page SEO.
What is off-page SEO?
Off-page SEO is a set of activities that, if done right, can build your website authority, search engine rankings, and drive more traffic to your website. These efforts, focussed outside of your website build trustworthiness, credibility, and brand of your business.
What does off-page SEO include? The complete checklist.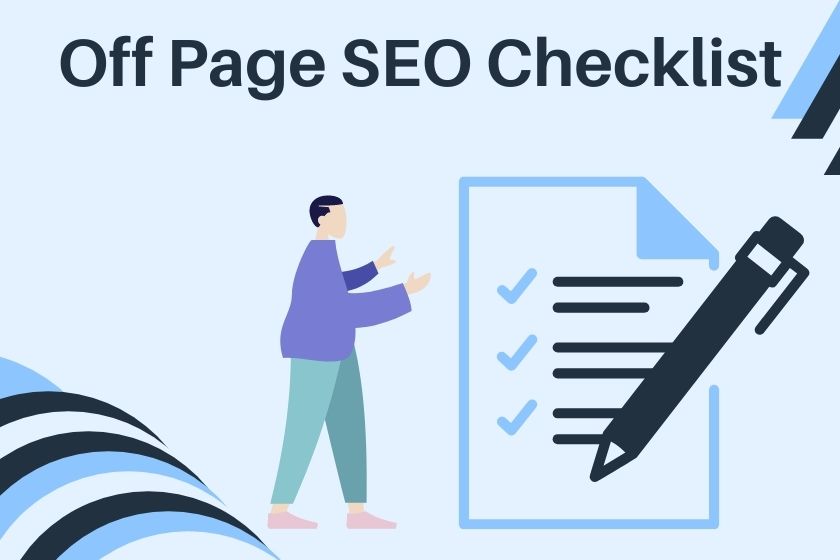 Off-page SEO deals with every activity outside of your website that has the potential to improve your SEO standings. Here's the complete off-page SEO checklist:
Building Quality Backlinks
Generating Reviews and Testimonials
Maintaining an active Google My Business Profile
Building a Social Media presence
Email Marketing
Building Citations and NAP listings
Being active on forums
How to do off-page SEO?
Off-page SEO techniques – Seven steps to improve your SEO:
1. Build quality backlinks.
There are many methods to build quality backlinks, but having top-quality content is central to all of them. At times you get backlinks naturally, but other times you need to reach out to other websites for backlinks.
Further, there are multiple outreach methods like guest posting, stealing competitor backlinks, broken link building, etc. But it's better to focus more on content and let backlinks come naturally.
Remember, the way good backlinks can generate positive SEO results, bad backlinks can negatively impact performance. Make sure you get rid of bad backlinks before they impact.
Here's a list of methods to build backlinks –
Guest-posting
Broken link building
Stealing competitor backlinks
Creating Infographics
Resource page link building
Replicating competitor backlinks
Write Round-up posts
2. Generate Reviews and Testimonials
When your client gives a genuine appreciation for your work and drops a positive review, it warms your heart, doesn't it? Positive feedback gives you more benefits than making you feel good, it signals search engines of the quality you offer. This boosts your rankings and generates quality traffic that converts better.
To get positive reviews, provide top-quality services to your clients first, and when they are extremely delighted, ask for a testimonial. If needed, even offer a small discount on their next payment, in return for a video testimonial.
Also, treat negative reviews as an opportunity. Respond to the review in a positive tone and offer to solve the issue. This generates more trust in your future buyers who may give glowing reviews in the future.
3. Maintain an active Google My Business Profile
Google My Business is a tool that helps you get seen by a local audience. It lets you inform the audience about new events, discounts, or anything new going on with your business.
Make sure you can update the GMB profile even with a new blog post if you want to, but keep it fresh and new. This way you stand a better chance at improving your rank in the Google map listing.
4. Build a Social Media presence
Social media can build up your brand, establish you as an expert, and drive traffic to your website. Even though most social media platforms try to keep their audience from leaving their platform, some (like Pinterest) do a wonderful job at diverting traffic to your website.
When people engage with your website, it signals search engines that you offer quality. This increases your trustworthiness and rankings.
Social media can help improve your SEO. To make the best of social media, you must post quality content regularly, engage in conversations, use the right keywords, and hashtags.
5. Leverage Email Marketing
Email marketing is another off-page SEO tactic that can drive traffic to your website. Relevant newsletters generate a high click-through rate and engagement on your website. It also increases the count of returning visitors to your website. This signals search engines of the quality of your content, thus boosting your SEO standings.
To boost SEO using Email, you need people to subscribe to your newsletter. You can then send targeted emails with updates on your products/services, blog posts, and more. Here's everything you need to know to boost your email signups.
6. Build Citations
Citations are mentions of your website on an external website in the format – Name, Address, and Phone number (NAP). They are instrumental in getting you rank on Google map listing. They indicate to Google that your business is located in the place you claim.
To build citations, you need to submit your NAP to websites that accept entries and are relevant to your city. Here's a complete guide on how to build citations.
7. Be active on forums
In the SEO industry, forums get a bad rep. It's a common belief that forums can't generate relevant traffic. That's true, but not everything SEO is more than website traffic.
When you are active on forums like Reddit and Quora, and answer questions, solve problems, you build a reputation. So when you have a product launch, a new blog post, or any other news, people will be more receptive to it.
To build a forum following, answer as many questions as you can. Make those answers super helpful and concise. Try to participate in discussions and interact with people as a person, not as a business.
Off-page SEO consists of a lot of steps, but the effort is worth it.
Benefits of Off-Page SEO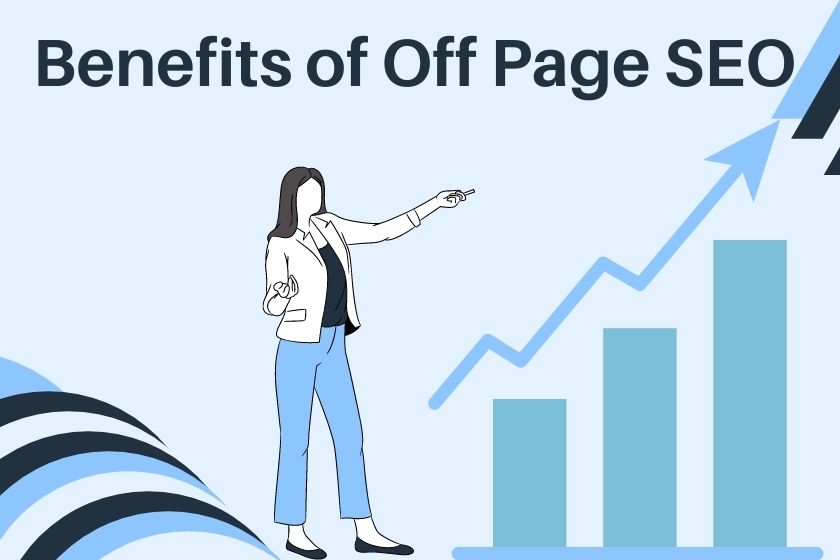 1. Builds Domain Authority
Domain Authority is the measure of Google's trust in a website. With off-page SEO, you get many domains linking to your website and a lot of people talking about it. It gives your website a stamp of approval that boosts your authority.
Just the way people visit restaurants with glowing reviews over those with no reviews, Google trusts websites that get approval from multiple quality domains.
2. Increases Crawl Frequency
Search engines are constantly looking for fresh content that addresses the search intent of their users. They send out tiny pieces of code, called crawlers or bots, to analyze websites and collect information. The frequency at which these bots are sent is called crawl frequency.
Authority websites have a high crawl frequency. They are crawled, indexed, and served faster than a website with low domain authority. An effective off-page SEO strategy can increase your crawl frequency, helping your content rank faster.
3. Improves SERP Rankings
With increased domain authority, search engines rank you higher for your search queries. You close the gap between you and your top competitors for low-competition keywords.
4. Generates Quality Traffic
When you rank high on a search results page, it's because your content aligns perfectly with the search intent. This drives top-quality traffic to your website that engages more and converts into clients at a better rate!
5. Establishes Brand Name
Off-page SEO is all about building a network, a brand reputation that sticks. When people find you on social media, forums, webinars, etc. they start recognizing you, it gives your business a face. And people trust faces.
With a popular name, you get a solid brand value that can drive more traction and conversions to your website.
6. Builds Network
Off-page SEO involves meeting with a lot of people online, or even in person. This builds your network earning you more mentions, backlinks, social shares, and interviews. Also, you can invite influencers for an interview, driving more traction to your website.
7. Increases Revenue
With a boost in traffic and traction on your website, you increase the number and the percentage of conversions. This boosts your monthly revenue.
Conclusion
In this off-page SEO guide, we talked about best practices that can improve your search rankings using an off-page SEO checklist. We covered the benefits of off-page SEO, how to do off page SEO, and how it can drive traffic to your website and increase conversions.
What is your favorite off-page SEO tactic, other than link building?